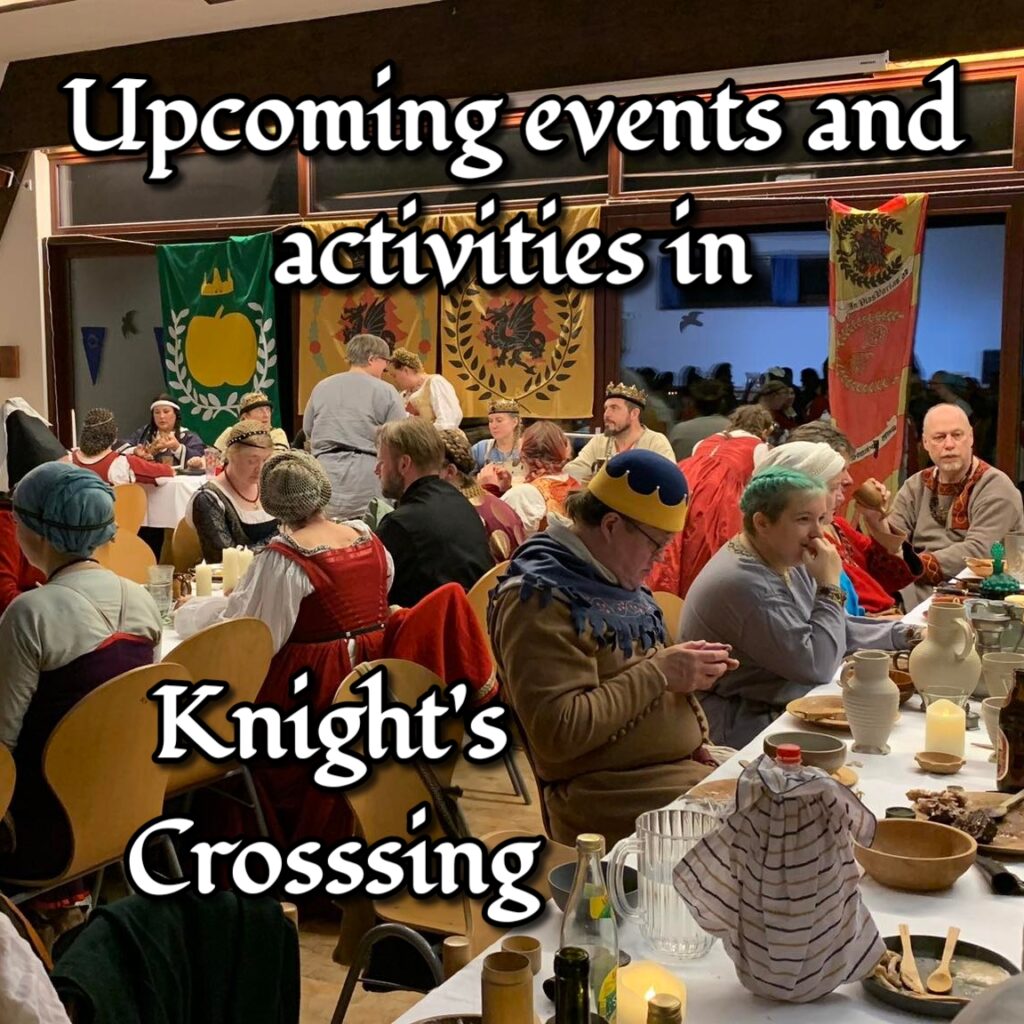 📅
November 15, 7:00pm: SCA-Bastelabend auf Deutsch!
https://meet.jit.si/SCA-Bastelabend
Ein Online-Jitsi-Treffen, bei dem Menschen an ihren Projekten arbeiten und alles rund um SCA diskutieren können, komplett auf Deutsch.
📅
November 22: Museum Walk & Talk (Germanisches Nationalmuseum, Nürnberg)
https://facebook.com/events/s/museumsbummel-museum-walk-and-/134785193014196/
A group outing to check out the museum!
📅
January 12-14: Drachenwald 12th Night Coronation hosted by Knight's Crossing (Münchsteinach, Germany)
https://12thnight2024.drachenwald.sca.org/
Registration is now open!
📅
March 8-10: Boot Camp hosted by Meadowmarsh (in Büdingen)
https://www.meadowmarsh.de/style-guide/meadowmarsh-bootcamp-2024/
Registration is now open!
📅
April 12-14: Arts in April hosted by Turmstadt
More information will available closer to the event, for now just save the date!
⚠️These weekly announcements are sent out by the Social Media Officer, Eira Halladottir (Terri Bauer). If you need anything added to the announcement, please don't hesitate to contact me!
#KnightsCrossing #MySCA #Drachenwald #SCA